We at CRETEMEDIX mourn the loss of our friend and colleague, Vic Green. He passed away on Sunday, April 21, 2019 at the age 80. CRETEMEDIX is a collaboration from his vision and experience in the Polished Concrete Industry thus, his friendship and place with us is sorely missed.
The "Father of Polished Concrete"
With 25 years in the Polished Concrete Industry, Vic Green is recognized as the "Father of Polished Concrete" in the United States.
Polished the first concrete floor in North America – 1993
Introduced the concept of polished concrete at the World of Concrete Trade Show – 1994
Established technical training seminars on Concrete Polishing at VIC International – 1993
Some of the country's most successful polishing contractors trained at VIC International.
Brought HTC® to the U.S. and helped them to develop their equipment for concrete polishing.
Brought Ermator® to the United States and introduced their line of dry vacs.
Consulted closely with diamond tooling manufacturers in the United States, Europe and Asia to perfect their diamond tooling for polished concrete.
Consulted with chemical manufacturers in the development of chemicals for polished concrete, the most recent being CRETEMEDIX®.
Created a floor machine with diamond blades for high volume concrete stock removal known as the Shavemaster®.
Holds a patent for a unique multi-head concrete floor grinding machine.
Originator of marble, granite, limestone and terrazzo restoration and maintenance programs.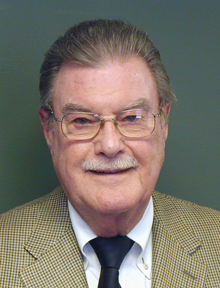 Cretemedix Polished Concrete System
PREPARE

with

STRIPALL
STRENGTHEN

with

BEDROCK+, COLLOIDAL DENSE, HybriDENSE, LITHIROCK

or

LITHIROCK+

PROTECT

with

BURNISH GUARD, DEEP GUARD SB, DEEP GUARD WB, FLOUROSHIELD

or

HYDROSHIELD

MAINTAIN

with

CITRA CRETE, CRETE BOSS, DENSI-SHINE, FLUOROGUARD, NEUTRA CRETE, POLISHED CONCRETE BUFF

or

POLISH SEAL