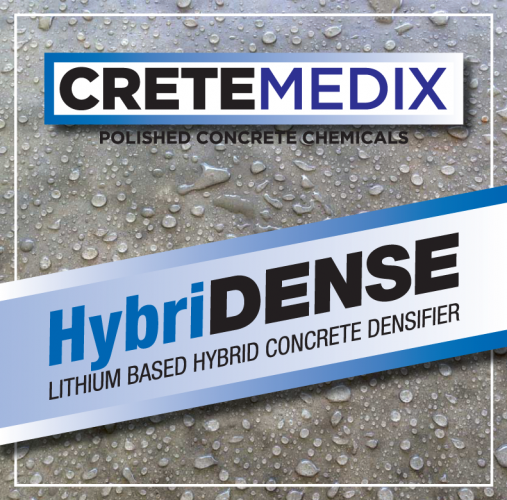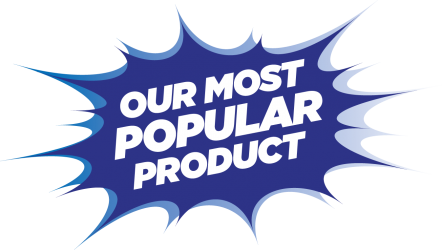 HybriDENSE is a unique lithium based blend of reactive silicates and silconate repellents. Apply as needed to densify and strengthen new or old concrete surfaces.
Penetrates deep yet increases the density of the top layers of concrete.
Multi-Dimensional – able to selectively fill and seal any size fissure.
Does not alter the appearance of the surface.
Enhanced with unique water repellent technology.
Resists staining; for more advanced stain resistance top with Deep Guard SB, Deep Guard WB, Fluoroshield or Burnish Guard.
Reduces efflorescence and alkali silica reaction (ASR).
VOC Complaint
Apply with sprayer and spread evenly with microfiber pad.
DO NOT ALLOW TO PUDDLE.
COVERAGE: 600-800 ft2 per gallon.
Cretemedix Polished Concrete System
PREPARE

with

STRIPALL
STRENGTHEN

with

BEDROCK+, COLLOIDAL DENSE, HybriDENSE, LITHIROCK

or

LITHIROCK+

PROTECT

with

BURNISH GUARD, DEEP GUARD SB, DEEP GUARD WB, FLOUROSHIELD

or

HYDROSHIELD

MAINTAIN

with

CITRA CRETE, CRETE BOSS, DENSI-SHINE, FLUOROGUARD, NEUTRA CRETE, POLISHED CONCRETE BUFF

or

POLISH SEAL